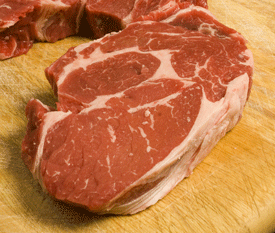 Of the top 100 nationwide meat companies in terms of sales, the following are from California: Harris Ranch Beef Co; Superior Farms; United Food Group; Bridgford Foods; King Meats Inc; Central Valley Meat Co; White Apron Meats; Don Miguel Mexican Foods Inc; Custom Food Products Inc; and First Class Foods Inc.
These companies deal in bacon, deli meat, fresh and frozen beef, ground beef, ham, hot dogs, pork, prepared foods and sausage.  Also noteworthy, the following food companies are largest in the respective category.  Oscar mayer – bacon, hot dogs and deli meat.  Stouffer's – prepared dinners.  Johnsonville – breakfast sausage. Hormel Black Label – ham.
Other highlights.  Consumers continued to gravitate towards kosher dogs such as Hebrew National.  Most ground beef goes to burgers.  Japan is the #1 buyer of American pork.