Historically, the Arts District was home to industrial users who manufactured, distributed, and warehoused goods ranging from toys to frozen fish. Over time, the multi-story industrial buildings became antiquated and functionally obsolete – they began transitioning to lofts and studios for artists during the 1970's.
Then in 1981 the Artist-In-Residence ordinance was passed by the city and it legalized the use of industrial buildings as work/live spaces for artists. During the 1990's the area petitioned to be officially recognized as a city neighborhood called the "Arts District".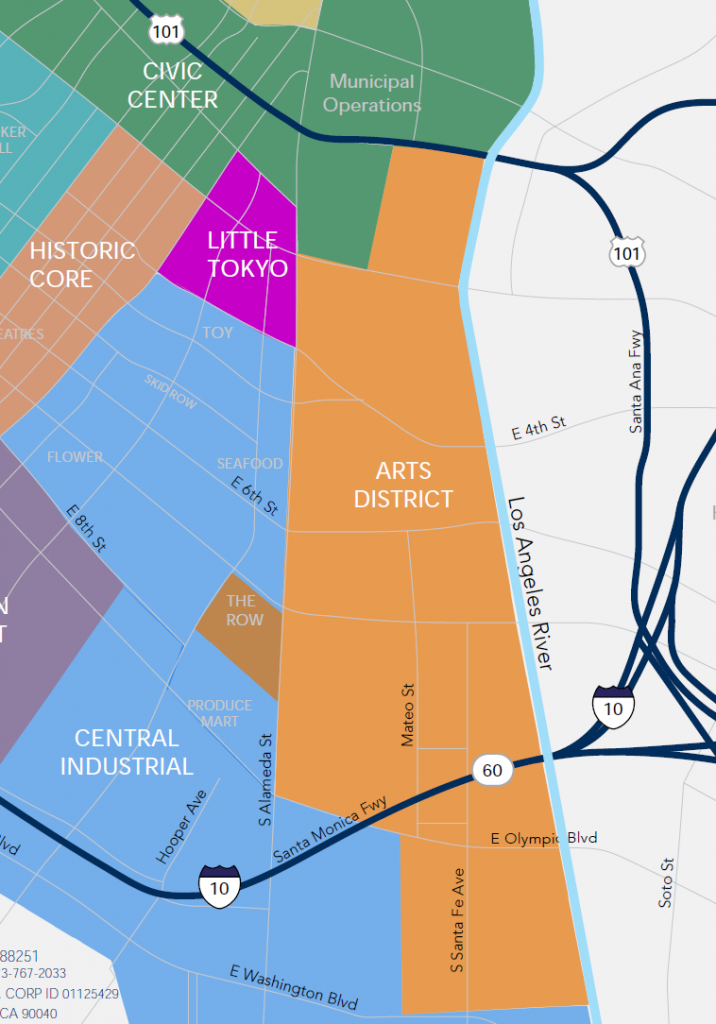 About a decade ago, developers started converting the former warehouses into live/work lofts – starting with Barker Block Lofts, Toy Factory Lofts, and Biscuit Company Lofts. These projects helped spark a renewed interest in the Arts District, and the retailers have followed suit. Award-winning restaurants, designer apparel brands, and a multitude of breweries and cozy coffee shops make this neighborhood of mural-splashed warehouses truly unique.
The Arts District has also become a hotbed of residential and mixed-use development, with projects aimed at luring new residents to the live-work-play atmosphere of the area. The real estate players in area have shifted from private/local investors to developers with institutional funding, such as Shorenstein, Tishman Speyer, Hudson Pacific, etc. Office tenants are also vying to call this neighborhood home – Warner music Group, Adidas, Spotify and more will soon be settling into their world-class creative office spaces.
Although the landscape of the Arts District is changing dramatically, the intent of the developers and the local community is to keep the integrity, character, culture, and aesthetics intact for the most unique district of Downtown Los Angeles.