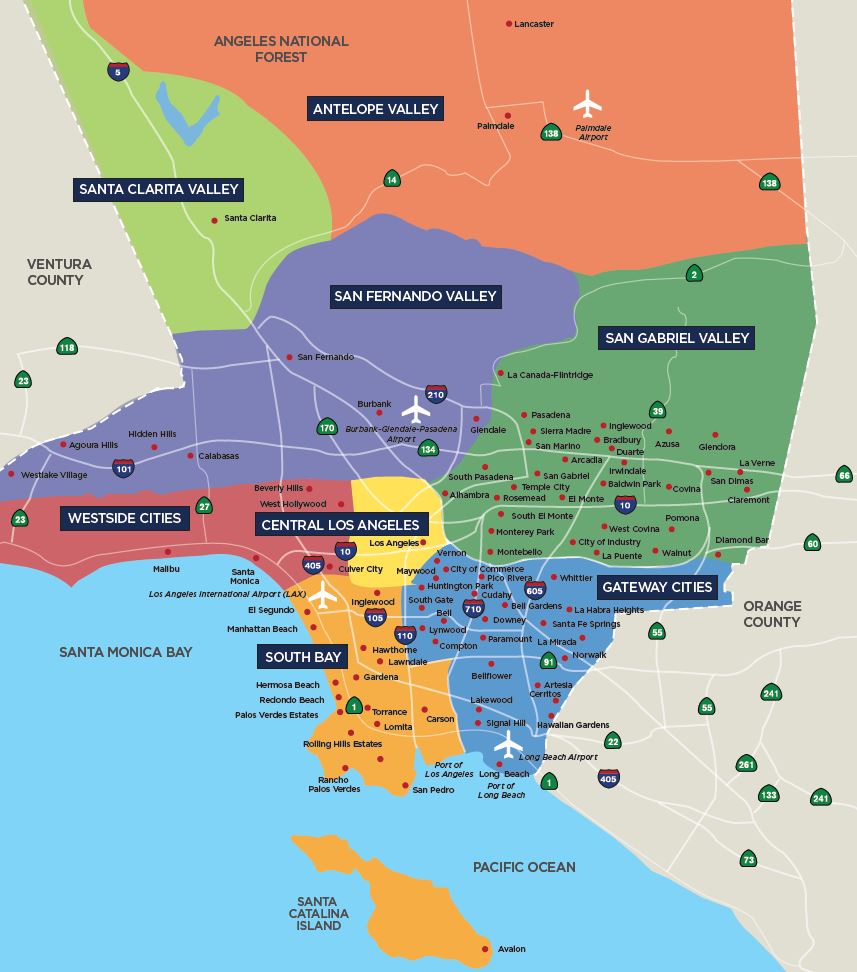 Los Angeles County is the most populous county in the United States, with more than 10 million inhabitants as of 2018. It is the third-largest metropolitan economy in the world, with a Nominal GDP of over $800 billion.  The county was created in 1850 with the statehood of California. 
L.A. County is a region that spans more than 4,000 square miles and is the nation's most diverse and populous county. It boasts the largest labor force of any county in the United States. In fact, L.A. County has a labor force of more than 4.6 million people of which 1.3 million are college graduates.
L.A. County is the nation's largest manufacturing center. From salsa to satellites, furniture to fashion, and helicopters to hot tubs, approximately 350,000 people work in L.A. County's manufacturing sector, spread across 12,500 establishments.
L.A. County is simply the best place to conduct international trade, with Customs District trade values in excess of $400 billion; the two largest seaports in the Western hemisphere handling over 40% of the inbound US containerized freight; a world hub airport (LAX) offering 692 daily nonstop flights to 91 U.S. cities and 1,220 weekly nonstop flights to 78 international destinations in 41 countries on 66 commercial air carriers.
As the world's creative hub, LA County's creative economy employed 429,400. The creative economy–which also generated $38.8 billion in total labor income across the LA Region–includes Entertainment (Movie and Television production), Fashion, Furniture & Decorative Arts, Visual & Performing Arts, Communication Arts, Architecture & Interior Design, Digital Media & Gaming, Printing & Publishing, and Toys.
Credit to wikipedia.org and laedc.org.