Constructed in 1932, the original Sixth Street Viaduct (also known as the Sixth Street Bridge), was an important engineering landmark in the City of Los Angeles. It was one of a set of fourteen historic structures crossing the Los Angeles River, and the longest of these structures.
Due to its large size, the original Sixth Street Viaduct was constructed using an onsite concrete mixing plant. Unfortunately, the aggregate used in the concrete caused a chemical reaction known as Alkali Silica Reaction, which caused deterioration of the concrete structure within 20 years of its completion. The total project replacement cost is $488 million, making it the largest bridge project in the history of Los Angeles.
Located in a highly urbanized area just east of downtown Los Angeles, the original bridge acted as a critical transportation link between the neighborhoods of the Arts District on the west side and Boyle Heights on the east side.
The original viaduct was demolished in 2016. The new viaduct is scheduled for completion in 2022.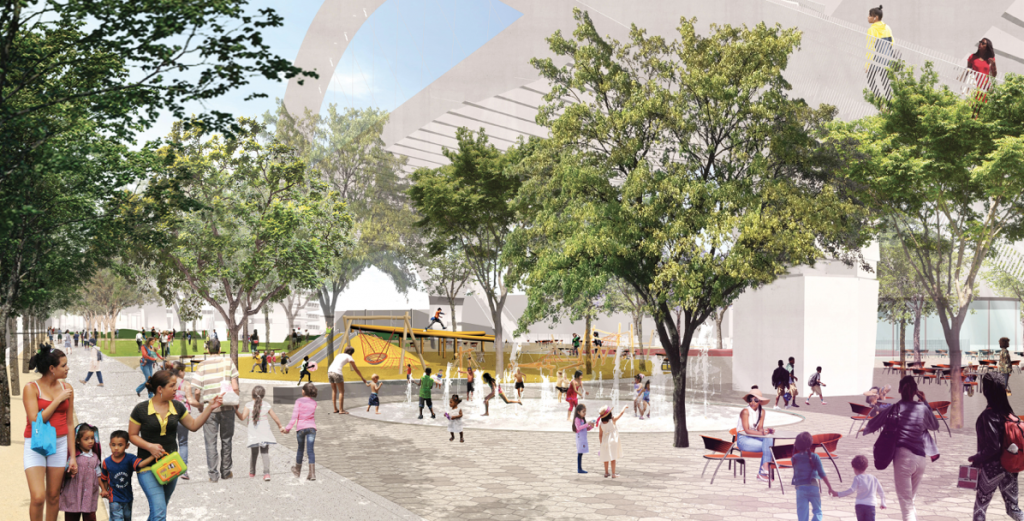 Amid exclamations like "I am going to be so happy to see the bridge completed!", the most common questions on social media were about pedestrian and bike lanes and general accessibility. The wide and separate sidewalks and bicycle lanes planned for both sides of the bridge met with high praise. https://www.sixthstreetviaduct.org