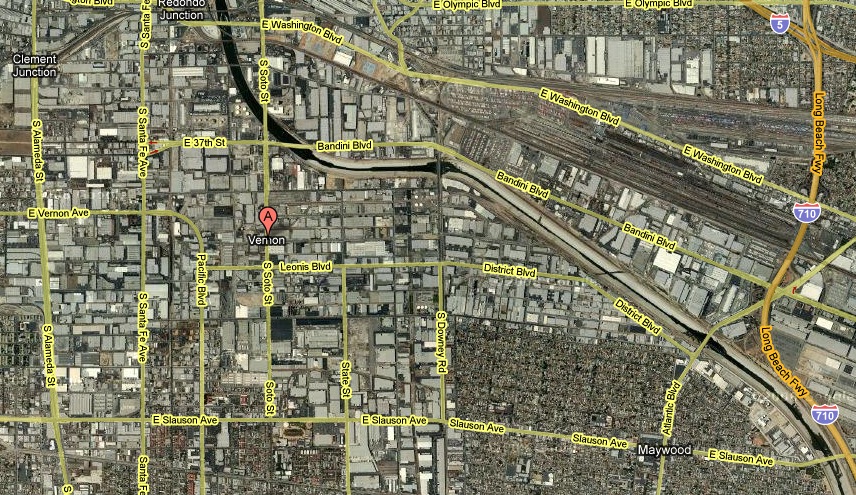 The City of Vernon is the smallest among the cities of Los Angeles County when ranked by geographic area or population. The city's economic impact, however, is far larger than one might expect. Indeed, as one of Los Angeles County's "industrial cities" – along with the Cities of Commerce and Industry – Vernon is a vital economic center.
Given its industrial profile, Vernon plays its biggest role in the Food Manufacturing area. Vernon-based food product companies employ almost 10,700 workers, more than 15% of the Los Angeles County total for this group. Vernon also plays an important role in the region's Fashion–Apparel and Textile Design/Manufacturing/ Wholesale industry cluster, with more than 11,200 employees or 10.66% of the L.A. County total.
Other regional industry clusters in which Vernon plays a large role include Furniture and Home Furnishings (with an employment share of 5.53%), Fabricated Metal Products and Industrial Machinery (with 3.4%), Toys (with 2.4%), Auto Parts (also 2.4%), and Wholesale Trade and Logistics (with nearly 2%).
Vernon, due to its historic role as a meat packing center, has long been home to a variety of animal waste processing and rendering industries. Rendering, for those who don't know, is a process that converts waste animal tissue into stable, value-added materials such as lard, tallow or bone meal. Rendering can refer to any processing of animal byproducts into more useful materials, or more narrowly to the rendering of whole animal fatty tissue into purified fats.
Sources: City of Vernon, California Employment Development Department (QCEW data series), LAEDC.