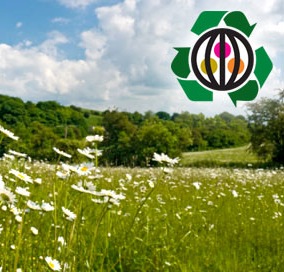 Los Angeles Magazine has written a lengthy article about Baker Commodities, a livestock rendering plant based in the City of Vernon, California, near Downtown Los Angeles.  It is the oldest rendering business in L.A. and the largest on the West Coast.  In 2008, some 250 U.S. rendering plants like Baker took in 54 billion pounds of killed livestock—blood, bone, guts, legs, hide, muscle, and head, the detritus of slaughter—warmed the raw material in cookers, and squeezed out a clear liquid called tallow.
Baker seizes on fat wherever it can: dairy cows that have died in the heat of the Central Valley, the trimmings left over from the purchase of a Niman Ranch roast at Whole Foods, steaks and chickens whose shelf life at Pavilions has expired. The company retrieves grease from deep fryers at McDonald's and the drippings of ribs in the Vons hot section. Rendering is the most elemental form of recycling, the regeneration of the dead into soap and scented creams. It has existed for millennia in societies, and its reach in modern America is staggering. We live in a vast cycle of fat reclamation, one that stretches from the killing floors of the Midwest to our medicine cabinets, making a stop along the way at the local Burger King.
Every restaurant and fast-food stand in L.A. has a fat reservoir called a grease trap, usually secreted under the parking lot. A trap may strain as much as 15,000 gallons of liquid fat from a kitchen's drains, though the speed at which it fills depends on what's cooking upstairs. A Burger King trap can take three months to fill, while an El Pollo Loco trap might need to be emptied in weeks. There are tens of thousands of grease traps citywide, each a promising revenue source for rendering companies. Baker taps around 8,000 of them.
Biodiesel!  About 40 pounds of good ground beef heated to 250 degrees will produce enough tallow to make a gallon of biodiesel. The process is insanely wasteful if cattle are raised for it alone; you'd need to boil an entire cow to fill your Chevy Volt. Yet there's no shortage of cow remnants in slaughterhouses, and U.S. production of biodiesel from renderers has grown from 78,000 metric tons in 2007 to 400,000 metric tons in 2008.