Listing for Lease: Heavy Power, Dock High Loading, Fenced Parking, Warehouse and Office, and offered at a Low Lease Rate! See below.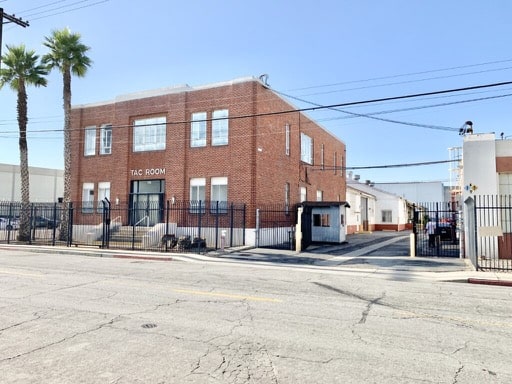 This 10,000 square foot building includes a warehouse with 12 foot ceiling height, dock high truck loading well, a ramp to drive into the warehouse, and a naturally lit upstairs office area of 3,500 SF which includes a small kitchen for employee lunches. The views from the upper floor are a benefit.
This commercial space is located in the business friendly City of Vernon. They have top notch police and fire departments which are critical these days given the rising rate of crime and fires in Los Angeles County and other large metropolitan areas.
The building offers 400 amps of 480 Volt, 3 phase power which can drive a variety types of business machines. Whether garment cutting or hi tech data center processing for AI technology, this building offers a high amount of electricity for its size.
The space is part of a larger property which is fenced with a yard for parking. This offering is a stunning bargain with a competitive lease rate. Landlord pays taxes and insurance so tenant only pays rent plus utilities.
Contact us for information this property.